Meadow Grange Farm Shop
Meadow Grange Nursery has now re opened the farm shop area selling fresh local produce, strawberries, asparagus, eggs, fruit and vegetables. Along side this we have a large selection of plants available for purchase.
Dairy
We have sourced some great local produce to fill the shelves of our farm shop and dairy section, buying from a few local suppliers has enabled us to put together a cheese board to temp our customers with some of Kents finest cheeses. If you are looking for soft cheese, hard, strong flavour or a traditional cheddar we have something for everyone. We are always happy to try and source a particular cheese if there is one that you would like to buy but cannot find. Our milk is delivered 3 times a week from Hinxden dairy. Hinxden farm has been farming since 1930.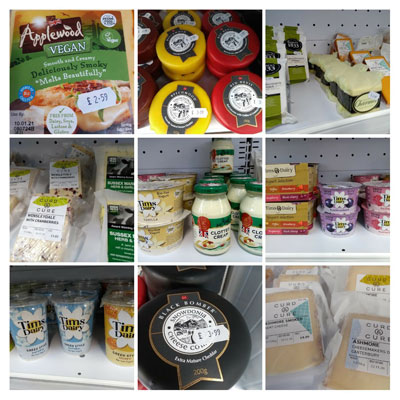 ---
Deli
We have a selection of deli items available from hand made pate, Holymolly Guacamoley, mayonnaise, Olives, Coleslaw, on the bone ham and salamis.
---
Frozen Kentish Made Pies
A wide range of sweet & savoury pastry products including five different sizes of savoury pies, pasties and slices, high quality sausage rolls, speciality pork pies, steamed suet puddings and a wide selection of fruit pies.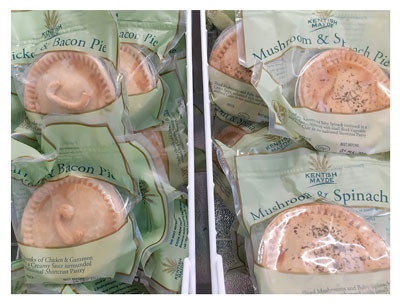 ---
Fresh Fruit and Vegetables
Where possible and dependent on season we try to buy as much local produce as possible, our apples and strawberries come from a farm 5 miles. Our cabbages, Broccoli and cauliflowers are grown in Canterbury and Thanet, Potatoes from Thanet, Eggs from Chartham, Cherries from Blean. Pumpkins grown by us. Supporting local farmers.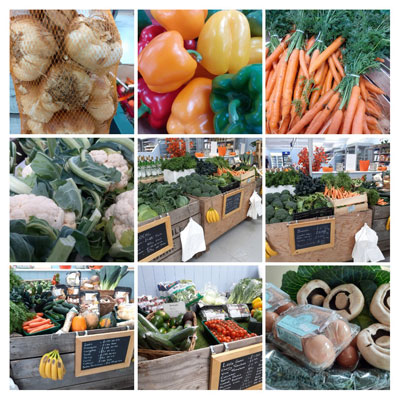 ---
Juices and Drinks
Stocking locally produced fruit juices from Owlets and Kingsdown we have some tasty soft drinks to try. Alongside some branded names we have a wide selection on offer to quench thirsts of all tastes.
---
Local Beers and Wines
We have found some great local breweries and wineries local to us and have now created a showcase of all that is kent beers and wines, our Wine is from just down the road at the lovely Chartham Vineyard, beers from Shepherd Names, Old dairy beer from Tenterden brewery, beers from Gadds and Wantsum.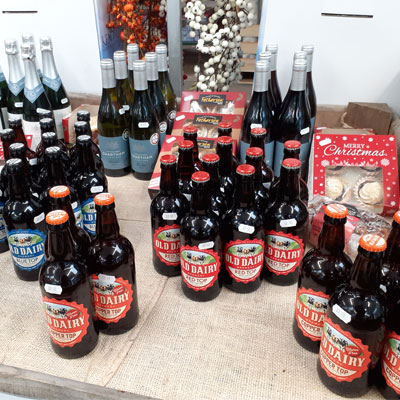 ---
Snacks, Jams, Pickles, Sweet and Savoury Treats
Kent crisps, vinaigrettes, sauces and syrups to add to food or to eat on their own, a few tasty treats ready to pick up and try. Wide selection of jams and pickles made from in and around kent from artisan producers.