Seasonal Vegetable Plants and Summer Patio Plants Growing Nicely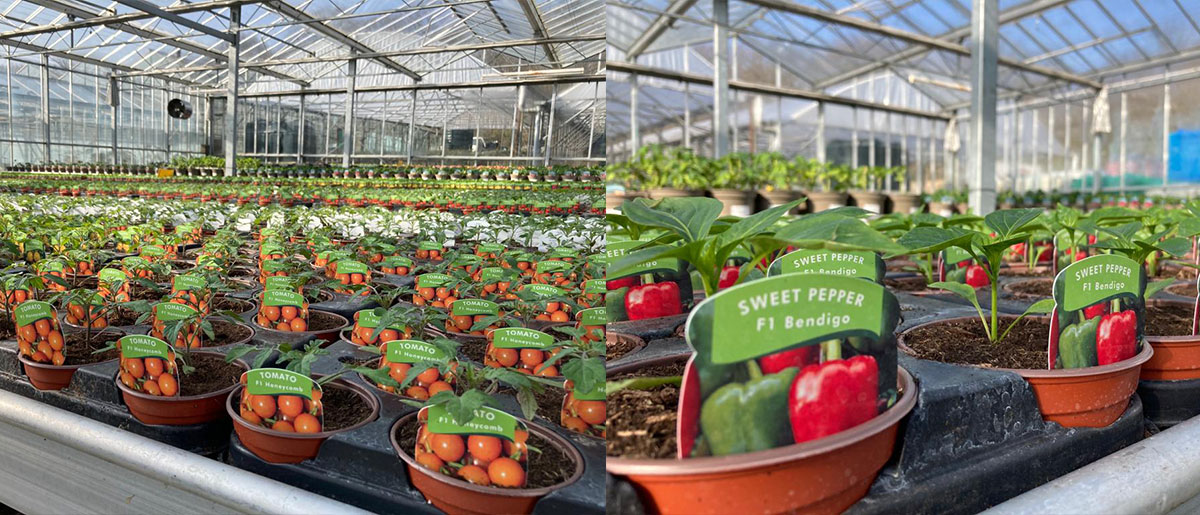 Below is a list of vegetable plants, herbs and patio plants to give you all an idea of what is available.
Sweet corn, cucumbers, courgettes green and yellow, tomatoes cherry, yellow and tumblers for baskets, beefsteak and regular moneymaker varieties and many more varieties. Pepper's, sweet, chilli and snack. Aubergine, Artichoke and strawberries all sold in individual pots. Lettuce mixed leaves and little gem, beetroot, cabbage all in 9 pack trays. More on the way.
In the summer patio plants we have Fuchsias trailing, upright and hardy (lots of varieties) trailing petunias, Bacopa, Diasia, million bells, geraniums upright and trailing, pelargoniums, helechrysums gold, silver, Nepeta, and all of our usual selection.
Lots of herb plants as well, compost and sundries.
Pack bedding growing nicely.
---
Spring is Around the Corner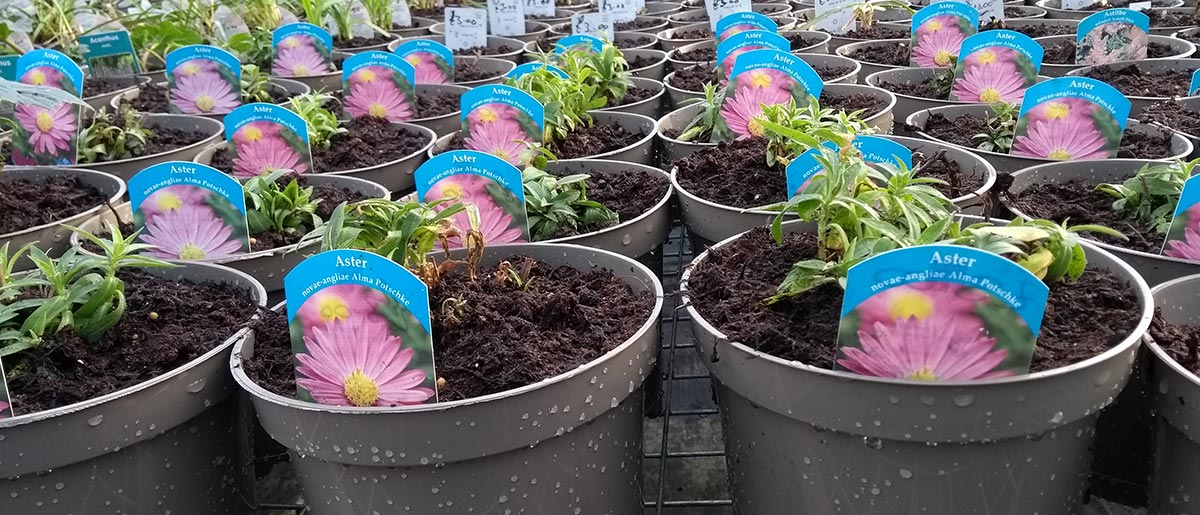 Spring is around the corner and at Meadow Grange Nursery we are ready to help you get gardening. Spring is great time to get back start planning for this great season, out in the garden and We have early flowering pansies and violas ready at the moment Herbaceous perennials are starting to wake up and show signs of life, polyanthus and primroses, the 2020 selection of new trees have arrived and our shrubs are being stocked up and refreshed daily. We also have a great selection of specimen plants direct from Italy, large Olive trees, Palms, Figs, Topiary in many different shapes and sizes.
We grow contract plants, baskets and planters for businesses, schools and local authorities. If you are looking for tubs, summer baskets full of colour for your business please give us a call and we will be more than happy to spend time looking at your requirements and getting the right plants for the job.
---
Paul's Own Mix Compost
At Meadow Grange nursery many of our customers will already know about Paul's own mix. Paul had been the owner of Meadow Grange nursery for the past 50 years and it was Paul who started mixing this well known brand of composts selling over 10,000 bags each year. Sold exclusively at Meadow Grange Nursery Paul's own mix comes in different coloured bags to depict the different types of compost and its uses.
Yellow bags contain a general potting compost used for potting up bedding plants, house plants, filling bedding seed trays.
White bags contain Ericaceous compost. Ericaceous compost is for planting Rhododendrons, Camellias and Azaleas in, these are known as lime intolerant plants.
Cream bags contain compost for seed sowing, the compost contains less nutrients than a potting compost.
Blue bags contain Potting with soil, this is a great compost for using when potting up shrubs, trees,herbaceous plants, it has a percentage of soil in which helps plants to stop drying out too quickly and gives the compost some stability when a heavier compost is required.
In season we will be stocking Paul's own mix for summer hanging baskets and containers, this will be in a green bag.
Help and advice is available for customers if they need any advice when planting out this spring.