Grow it Local at Meadow Grange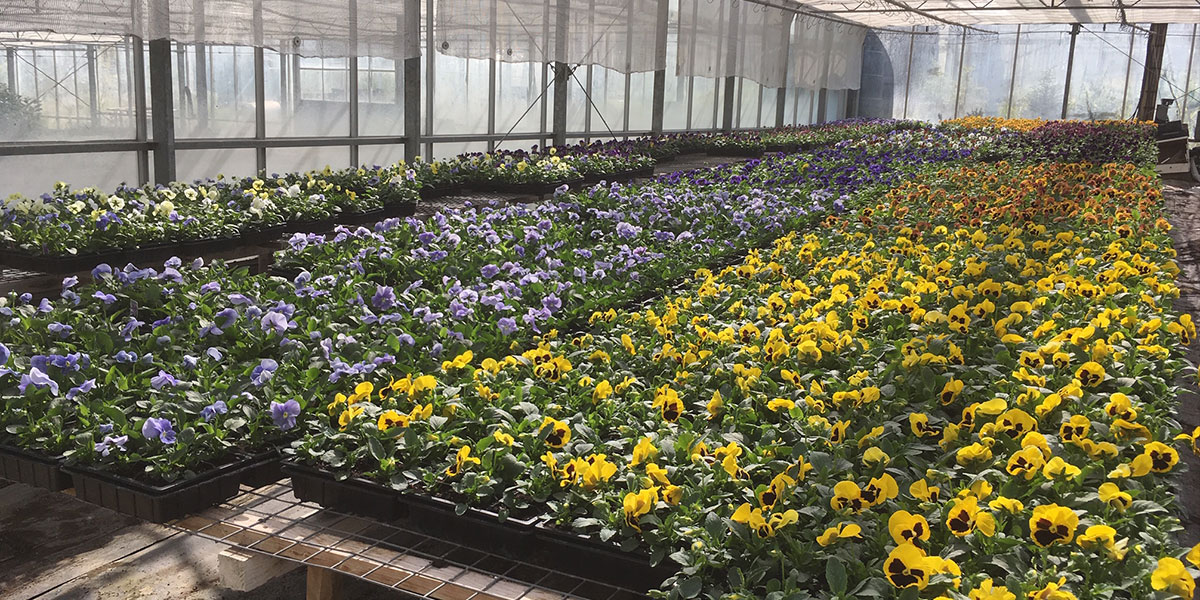 At Meadow Grange we have our own nursery site, a large site with greenhouses and growing areas outside for shrubs and perennials.
We are very keen at Meadow Grange to "Grow it local" we grow our own shrubs, herbaceous perennials and all our Summer and Winter bedding plants.
We employ local people and are keen to limit our carbon footprint. The plastic we use for bedding plant trays and flowerpots are recycled and sent back to the manufacturers. We are looking to reduce Peat at our nursery and are working with Sinclair horticulture to do this.
---
Cyclamen grown at our nursery, ideal for pots, planters and will keep flowering until heavy frosts. Great value for money
---
Packs of Violas all home grown. Violas will create an abundance of flowers and colour, these little plants flower for ages.
---
All of our Winter bedding plants are grown by our nursery team. These Winter flowering pansies are great plants to put in pots and containers to continue colour in the garden right through until Easter the following year. We have lots of different colours and varieties available.

---
Wall flower plants are in stock and great for borders and pots. They are very sturdy and strong plants, will survive the cold Winter weather and reward you with great colours in the spring.
---
All News & Offers